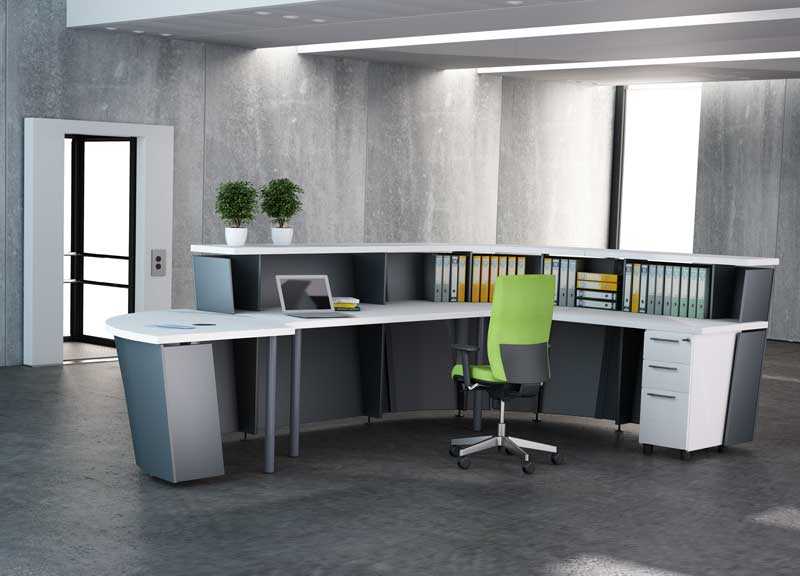 You only get one chance to make a first impression. As the first area of the business seen by a client, potential recruit or close partner, the Reception area is a vitally important space to get right. Most clients are met in this area so making them comfortable and projecting the company style you feel signifies the business is a great way to start the relationship. Making them feel as welcome as possible in a well lit environment with comfortable seating provides a superb first impression, helping your business gain reputation and loyalty. We can help you design and deliver the perfect Reception area with hundreds of seating options and bespoke Reception desk options.
Whatever your workplace Reception environment we have solutions to help. Challenges may include the available space for a Reception area but we have options to help create a simple, effective welcome space. Using classic, cost effective, stylish sofas provide a welcome to any environment. It could be that you have an open plan office and are unsure how best to welcome guests into the building. We have solutions and suggestions for all requirements so we find best to to help with 2D and 3D designs to help visualise all options.
Reception Desks
The desk is the focal point of any Reception area so making the correct choice for your business. With so many options available, understanding the area, style and materials that could potentially work is where Activ Business Solutions can aid the process. Producing the right Reception desk with the space available and the number of Receptionist to be seated dictate the best options but our bespoke solutions provide flexibility for our clients.
Sofas & Reception Seating
Creating a seating solution that provides a stylist visual and comfort for visitors can be done easily through our extensive range of options from our UK manufacturer partners. Using modular solutions enables seating that can be repositioned effectively and can be used in areas of all sizes. Fabrics of all colours are available to help match to company logos and colour scheme so providing us with your brand guidelines enables us to support.
Sample Reception products from our extensive catalogue.