Meeting Room Tables and Chairs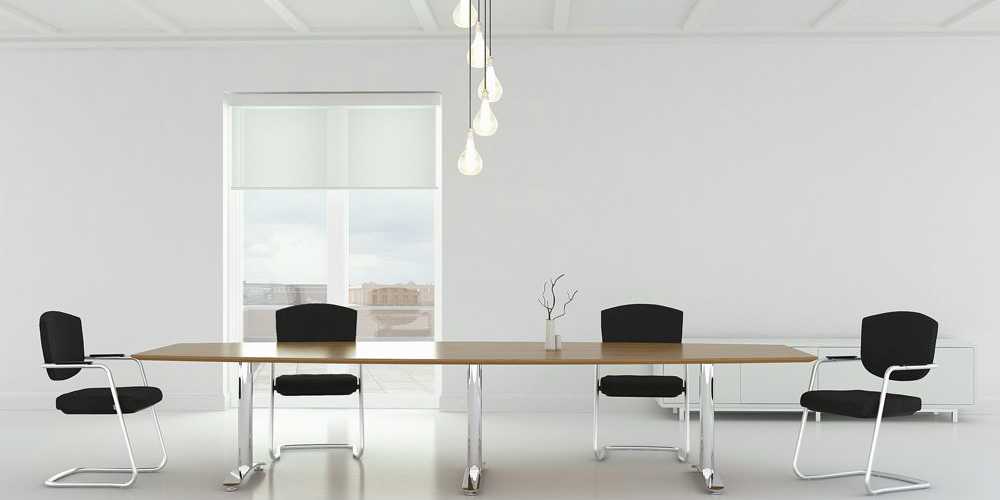 Boardroom Furniture
Considered the focal point of the office space, the Boardroom should be the space that impresses clients and visitors but also provides staff with the space within the business to focus on collaborative work, training or more formal meetings. At Activ Business Solutions we can help design, create and install a professional Boardroom that provides flexibility and style for all users of the space. Providing your business with design ideas to match your style and brand helps you to make choices on various Boardroom colours and products.
The modern workspace requires the Boardroom to be more than a larger meeting room. We help with building an interactive Boardroom through adding power and connectivity to the table, providing Audio Visual options, and making seating options that can build flexibility into the space. Cable management is something often overlooked but quality cable management demonstrates the care and consideration you take with your client facing areas of your business.
Choosing the right set up for your Boardroom is something Activ Business Solutions specialises in and we can help provide the wow-factor for your focal point.
Boardroom Style
Different manufacturers deliver different styles and costs for Boardroom desks and chairs so it is important for us to understand the style of your business before we present and recommend solutions for you. Darker table and chair colours often project gravitas whereas lighter tables and chairs provide a more relaxed and brighter style to the room. The choices must come from the client on the projection they with to provide to visitors both internal and external.
With so many options available at Activ Business Solutions we work closely with our clients to identify the right manufacturers and styles to go with the company culture and style, so working closely with our customers, undertaking a review of all of their requirements and expectations helps us produce the perfect Boardroom set up for their present and future.
Sample Meeting Room Tables and Chairs products from our extensive catalogue.