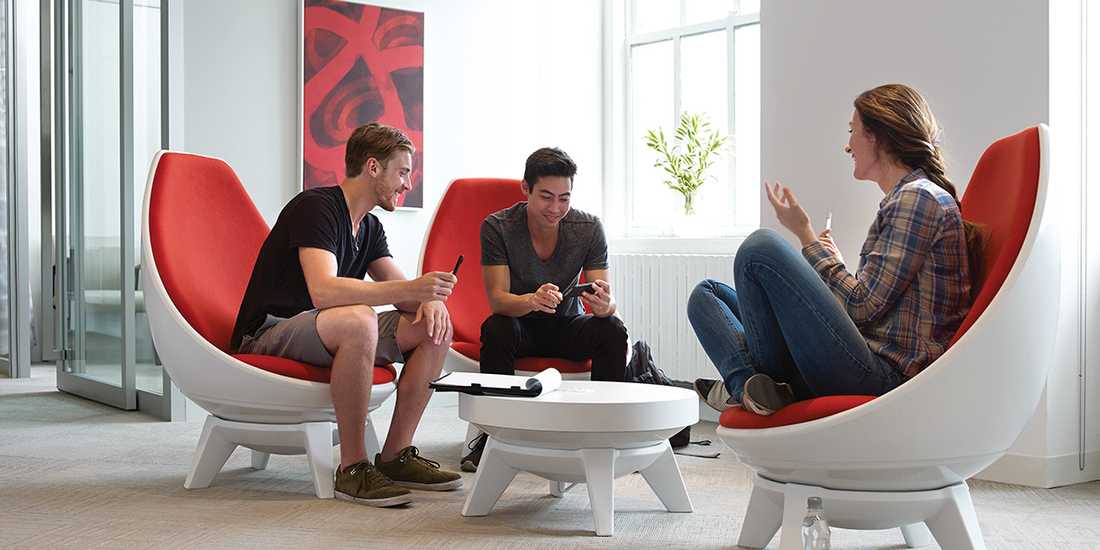 Covering age ranges from Reception to University and College, Activ Business Solutions provides options for Educational Furniture to suit all education clients. Our focus is to deliver a solution based on inspiring landscapes for young minds to develop effectively, providing the fundamental structures of furniture alongside colour and unique designs to ignite enthusiasm. All of the products we work with are designed with stimulation of young minds at the forefront and we work closely with our clients to deliver the perfect solution for your needs.
Primary School Furniture
Sometimes our brightest and loudest solutions can be found in the Primary Educational Sector, aiming to stimulate your minds and develop their love of new ideas. With solutions ranging from mushroom and dice stools, bright beanbags, to traditional working desks and trays, we can help in any requirement to create a fantastic learning space. We can create unique workspaces for children to encourage free thinking and focused work space.
Secondary School Furniture
With so much variation in work and focus, we look at areas of Secondary School Furniture very differently. Creating effective space to enable focused work in some areas alongside more relaxed areas with comfort furniture and space. What does the room need? A mix of independent and group work? Functional bench and stool space for more active work? Breakout seating or private space for time away from the classroom. We work closely to understand the requirement for each area of the school and provide imaging, options and solutions to suit all budgets.
Sixth Form and College Furniture
Encouraged to work with independence we work with older school and college environments to produce workspaces aligned to their efforts with their pupils. Private workspaces where students can concentrate on their studies often include booths and hubs to allow total focus on their personal work. Additionally, focusing on the ergonomic requirements is really important in making sure we offer comfort and functionality in our solutions.
University Furniture
Creating a combination areas of group social workspace and individual zones is vital in the adult learning environment of University. Whether creating a sitting space for multiple individuals, smaller tables and seating for tight groups, or quiet zones with acoustic benefits for individual study, we know we have the solutions and expertise to provide the most effective layout for higher education. Helping our clients with 2D and 3D drawings can aid inspiration moments and create a hub to help with enabling new students to choose to study at that University.
Sample Education products from our extensive catalogue.