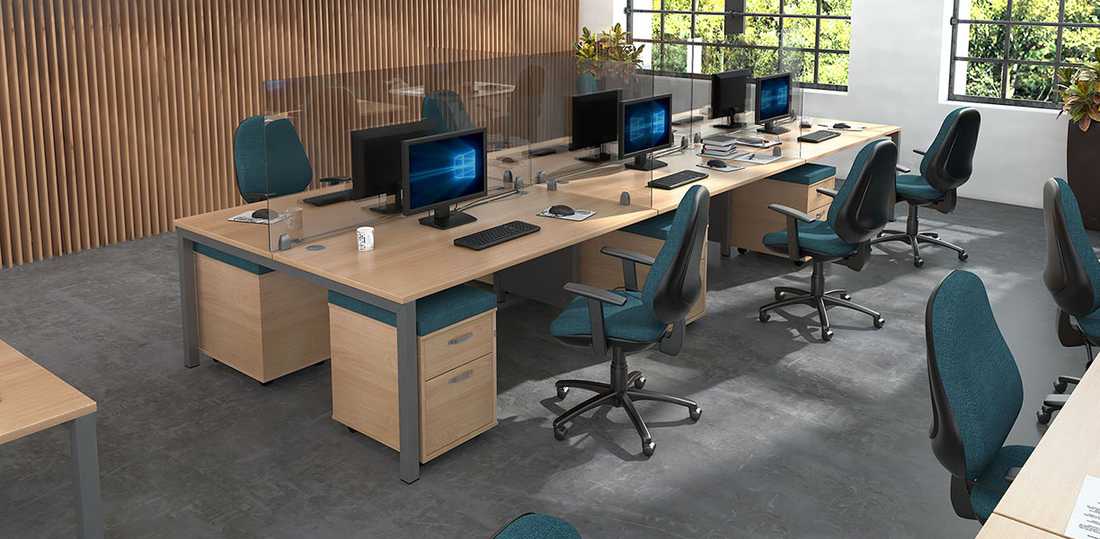 Protective desk screens are in high demand for offices in the wake of the Coronavirus pandemic and the continued need for social distancing we have prioritised supporting customers with protective desk screens and the associated support structure. Current government guidelines recommend that all office workers that cannot be made to work at a distance of 2 metres should be separated by a protective screen. We recognise that each office has its own unique requirements so focus on providing a wide range of screens, stands and structures to help enable employees to return and operate safely in the business.
We have various ranges we supply, whether stock or made-to-order. Acrylic/Perspex desk screens provide see-through solution, allowing visibility and light through the office, as do glass desk screens. Options for screens include standing desk options, bench desking structures, side screens and toppers, placed on existing fabric screens within the office.
Let us help support your business and employees safely return to the workplace.
Sample COVID Ready Offices products from our extensive catalogue.
AHDM1000 Desk Mounted Screen