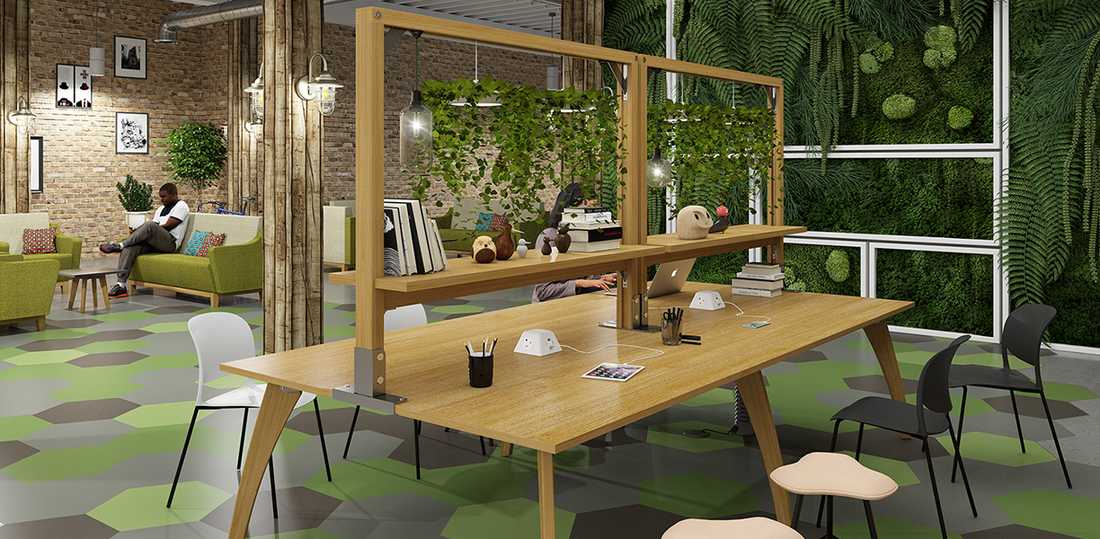 Breakout Furniture
Enabling staff to walk away from their desk and have a designated area to relax helps a business in so many ways. Whether helping employees separate their work and social time, creating space for collaboration, or looking to aid recruitment/retention we can help build the most flexible and creative space for your business. Breakout Furniture enables us to use all of our manufacturer partners' options, our design specialists and innovative ideas to help create space that demonstrates all of the qualities of your business.
Breakout for Discussion
Collaborative workspace enables staff to discuss, debate and support great ideas and can drive innovation within business. Creating a space that provides this but can also be used as relaxation areas allows multiple uses for the environment. Our aims are to provide options for Breakout Furniture that provides ergonomic support, increase of productivity, and a feeling of recognition for staff wellbeing. A fantastic Breakout space is significant in recruitment, showing potential new starters that your business is focused on employee wellbeing and invests in their environment.
Canteen and Dining Areas
Encouraging staff to walk away from their desk is important but providing them with an area that allows them to shut off from their work for even the briefest time is invaluable. By creating a canteen and dining area is important in many ways but that ability to separate work and break is clear in this environment. We help clients create vibrant and effective dining areas with modern furniture at low prices offering comfort and style for those using the space. We can also provide company branded equipment such as pool tables to add a touch of internal marketing support.
Building a fantastic looking canteen and dining area helps build morale in a business but helping achieve this with flexible solutions add significant value. If space is an issue, why not consider stacking chairs or folding tables to allow easy space clearing and innovative use of the space. Our aim is to support your requirements and build the office for you.
And Relax
Sometimes we all need five minutes. Creating the space to allow employees to just take a moment, or an hour, is so important in demonstrating the focus on wellbeing in the workspace. By producing a space with comfortable seating in a relaxed atmosphere you can enable staff to have that time to collect their thoughts or simply get away from things for a while. Alongside planning and implementing your ideal breakout space, we will use our extensive supplier base to provide innovative solutions and ideas to help build the most effective space you can for your team to relax.
Get in touch with our team of consultants to discuss your workspace and we can demonstrate how you can deliver a fantastic Breakout Space for the team and do so while remaining within a budget plan.
Sample Breakout / Co-Working products from our extensive catalogue.